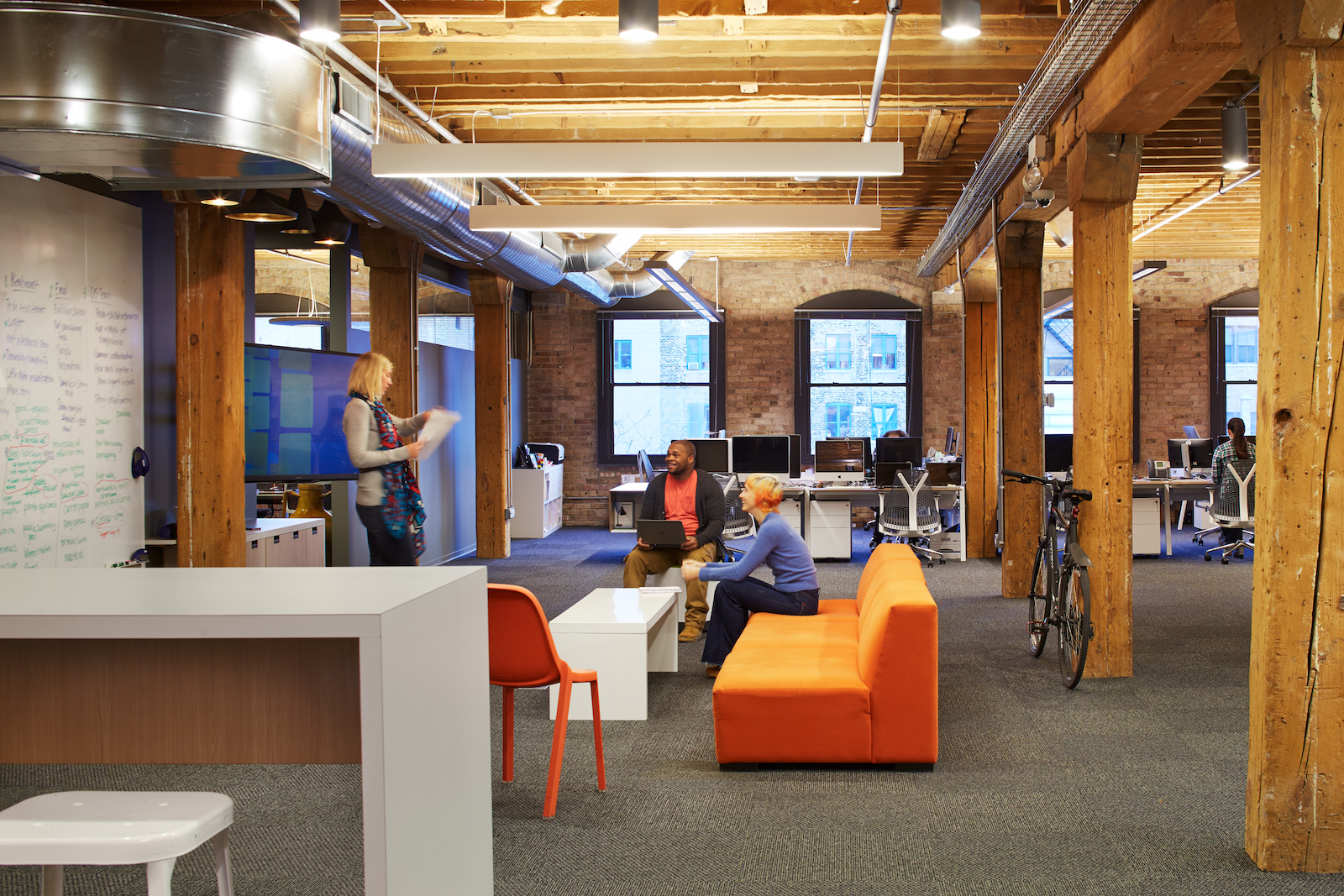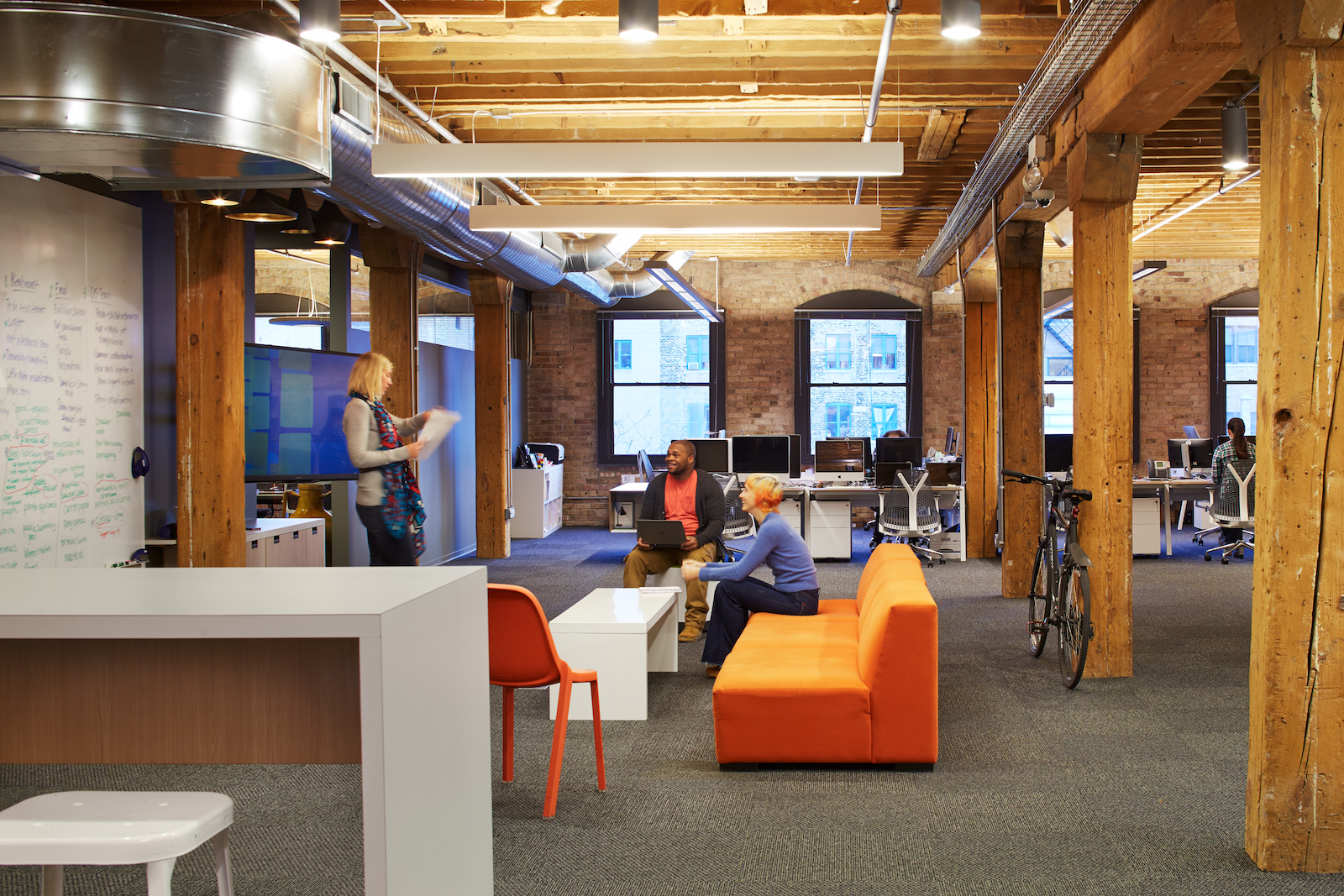 212 West Superior Street
25,000 square feet
Closerlook is a digital marketing agency for pharmaceutical companies. Experiencing rapid growth, they needed to expand their office in a River North brick and timber loft to a second floor. Closerlook's management team was concerned that the physical separation of staff in a two floor office would be detrimental to office culture and requested a strong physical connection to unite the two floors. As a part of our design solution, Eastlake connected the two floors with a monumental stair and gathered the office's primary public spaces around it. Adjacent to the reception, an inviting cafe and client meeting room surround the base of the stair. Above, a sun-filled staff hoteling area and open meeting space around the balcony. The result is a dynamic town center that supports informal interaction among staff and nurtures a stronger Closerlook community.
PROJECT OVERVIEW
ARCHITECTURE
· $30 psf construction cost
· significant reuse of existing conditions
· glass and millwork upgrades in public areas
· custom monumental stair
FURNITURE
$10 psf furniture cost
Significant reuse of existing workstations on lower floor
New workstations on upper floor
New furniture in shared spaces
PHOTOGRAPHY
Steve Hall/Hedrich Blessing
2014
?