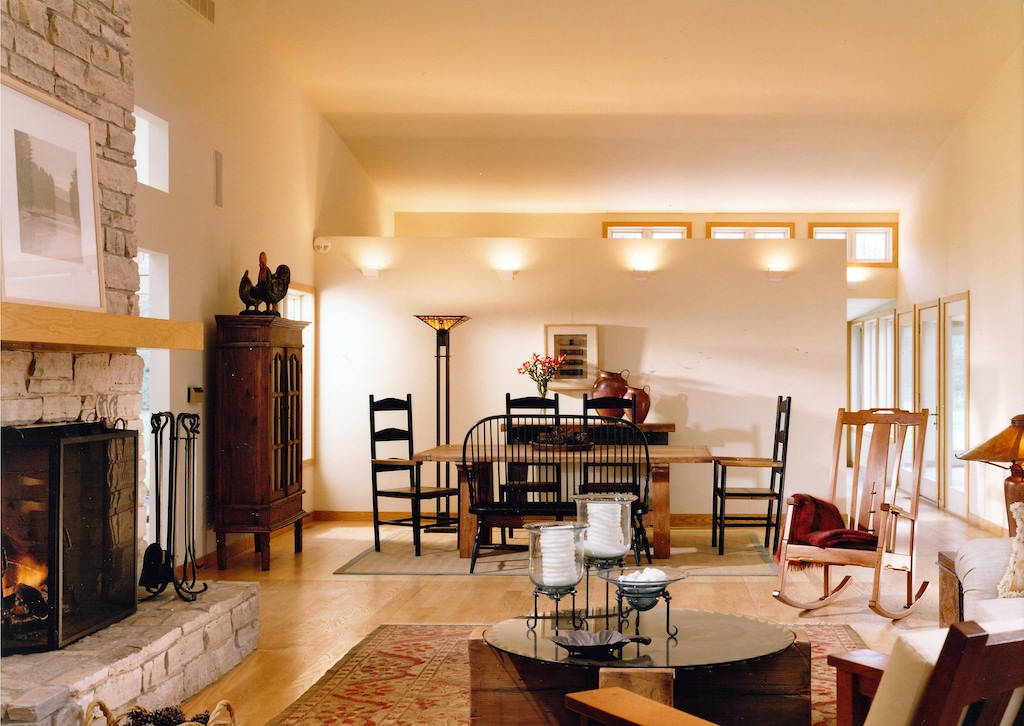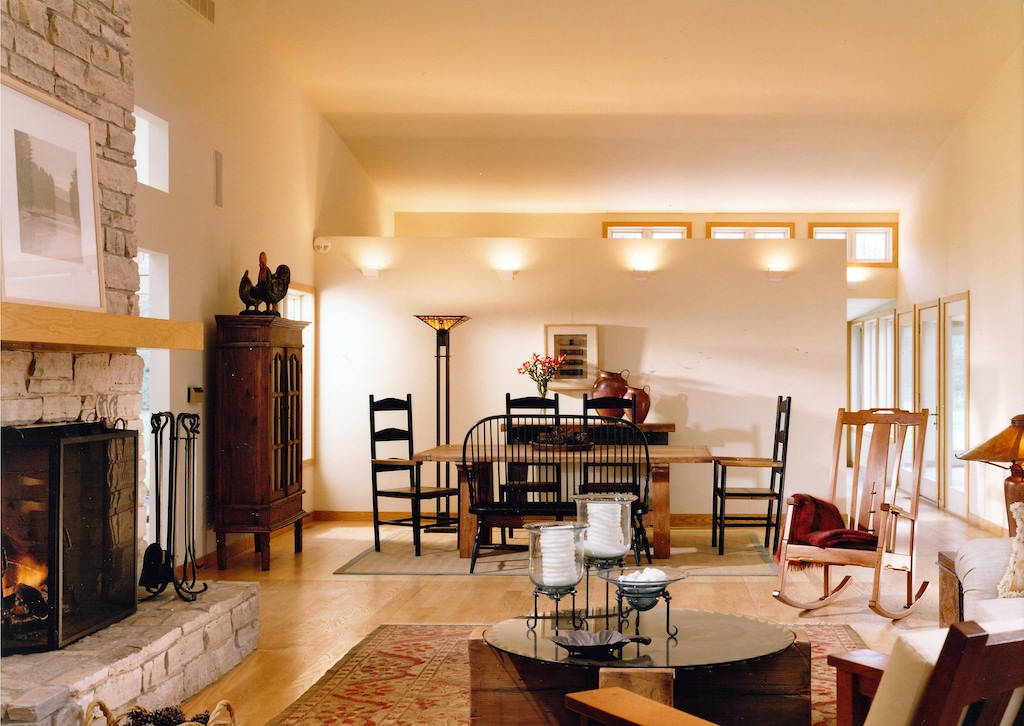 Lakeside, Michigan
4,500 square feet
A Chicago couple approached us to design a weekend home that would ultimately grow into a permanent residence. The secluded retreat was meant to entertain weekend guests while also bringing the natural surroundings into their new home.The three acre site is comprised of a prairie and a densely wooded ravine that opens into Lake Michigan just 200 yards away. With this in mind, we found an innovative way to balance the elements of nature with the overall structure of the home. A balanced solution places the house on the edge of the ravine in a way that enhances the view of the open prairie that borders it. The complex shape of the structure is driven by a conscious desire to maximize the different views from each room. The clients found our design for their secluded retreat to perfectly integrate the natural landscape with their evolving lifestyle.
PUBLICATION
Published in Chicago & Architectural Trends magazines
PHOTOGRAPHY
Steve Hall, Hedrich Blessing
1993
?
?